Gateway to the Common Law
The University of Passau established the Chair of Common Law in 2013. Recognizing the political, economic, and cultural importance of common law jurisdictions such as the United States, England, Australia or India for an increasingly globalized legal practice as well as the immense educational value of foreign law and comparative methodology for the training of young lawyers, considerable resources were made available to create and sustain a unique crossroads between the Anglo-American and civilian legal traditions in the very heart of Europe.
(Image: U.S. Supreme Court; credit shutterstock_108845702)
The Chair, which reflects Passau's continued commitment to the integration of foreign and international law into the traditional German law school curriculum, compliments the Faculty's cooperation with the University of London by offering students a firm grounding in the law of the United States. Young researchers are invited to pursue exciting opportunities on both sides of the Atlantic and contribute to the ongoing exchange of ideas and knowledge between the common law world and civilian systems of law.The entire common law curriculum, which forms part of Wahlschwerpunkte 27 and 28, is taught and examined in English.
The first holder of the Chair, Professor Dr. Jörg Fedtke, has held senior academic appointments in the United Kingdom and the United States. He continues to work at Tulane Law School (New Orleans) and is deeply involved in constitutional transition processes across the Middle East. His main research and teaching interests include public law, torts and alternative dispute resolution. Professor Fedtke strongly believes in promoting cultural literacy as an integral part of higher education.
Professor Fedtke was Vice President for Quality Management and Diversity from October 2017 to March 2020 and currently serves as Vice Dean of the Faculty of Law.
Top results from Passau in Worldwide LLB
The last exam cycle of the University of London's Bachelor of Laws Program saw four students from Passau earning spots in the top ten of their class - an extraordinary achievement given the size of the cohort: 2,000 students from across the globe participated in the session. Passau is a recognized Teaching Centre of the University of London. Students study English law alongside their regular German courses during their first two years at the University of Passau. They graduate with a Certificate of Higher Education in Common Law and can then complete the LLB after a third year of distance learning.
Passauer Neue Presse of February 17, 2022
Chair of Common Law hosts ELI Project
A working party of the European Law Institute (ELI) is currently articulating fundamental constitutional principles which form the foundations of a European liberal democratic state. The drafting group of the project met in Passau for a two-day session on November 12 and 13. Hosted by the Chair of Common Law Jörg Fedtke, Project Reporters Elise Muir (KU Leuven) and Takis Tridimas (King's College London) were joined by Project Co-Chair Sir Francis Jacobs (King's College London), Project Assistants Giulia Gentile (LSE) and Luigi Lonardo (Cork), as well as Napoleon Xanthoulis (Southampton) and Alina Carrozzini (King's College London). Paul Craig (Oxford) and Oliver Gerstenberg (UCL) attended remotely. Another project meeting in Passau is tentatively scheduled for May 2022.
Climate Principles for Enterprises (2020)
Climate change is the most important challenge humankind ever faced. GHG emissions must be reduced at great pace and to a significant extent to keep global warming below fatal thresholds. This can only be achieved if the obligations of major players are sufficiently clear. The main focus of the Principles on Climate Obligations of Enterprises are the obligations of enterprises. They identify legal duties to reduce GHG emissions and articulate a series of related obligations. The Principles aim to provide a legal basis for sustainable investment management and to incentivize enterprises to comply with their legal obligations. This new second edition also addresses the obligations of accountants, credit rating agencies, (re)insurers and attorneys. An extensive commentary explains the Principles and their legal underpinning.
Members of the Expert Group are Jaap Spier, Bastiaan Kock, Brian J. Preston, Daniël Witte, Thomas Pogge, Philip Sutherland, Yann Aguila, Jörg Fedtke, Miquel Martin Casals, Qin Tianbao, Eva Schulev-Steindl, Jim Silk, Jessica Simor and Elisabeth Steiner.
This document will help corporate leaders to make informed decisions about the measures to be taken, and allows others – investors, Prudential Authorities, accountants and NGOs – to assess whether the required measures have been implemented. Gordon Brown (former Prime Minister of the UK)

The Principles, as now updated, can be taken as a fair indication as to how the law stands or is likely to develop. Lord Carnwath (former Justice of the UK Supreme Court)
We will not achieve our climate objectives and fulfill our obligations towards future generations if, apart from states, private actors fail to take up their full responsibility in this matter. The Expert Group on Climate Obligations of Enterprises has spelled out what this means in practice, building on the great legal expertise of its members. I hope these principles will find their way to everyone who has a say in business management. Prof. Dr. L. Lavrysen (Ghent University, Justice of the Constitutional Court of Belgium, President of the EU Forum of Judges for the Environment)
Staatsziel, aber ohne nachhaltige Wirkung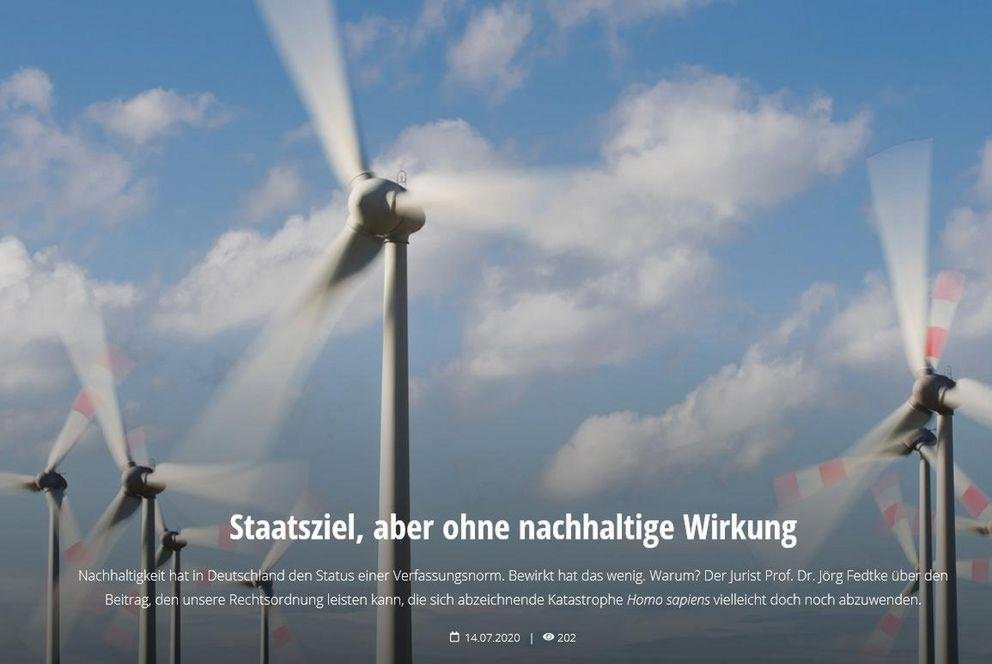 Crossroads: Liability for Carbon Emissions
Crossroads: Reparations for Slavery?
Humbodt Fellow returns to U.S.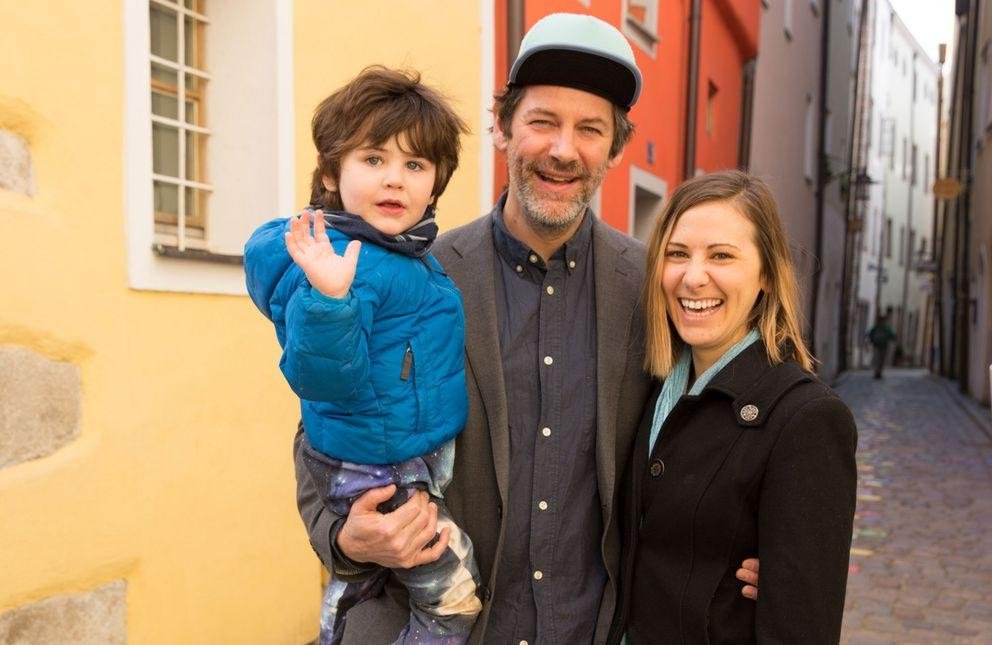 (Image: University of Passau)

The Chair of Common Law says good-bye to Mindy Nunez Duffourc, Humboldt Fellow from New Orleans, USA, and PhD candidate (Patient rights and patient safety). She and her family returned to New Orleans after more than two years in Passau.
Visit the University of Passau